What Is Organic SEO?
Organic search engine optimization (organic SEO) describes actions to improve your search engine rankings without paying for ads. 
In the search marketing industry, paid search refers to text ads placed through a service like Google Ads, while organic search refers to the non-paid results that appear on a search engine result page (SERP).
Here's an example of the first two organic search results for the query, hypoallergenic jewelry: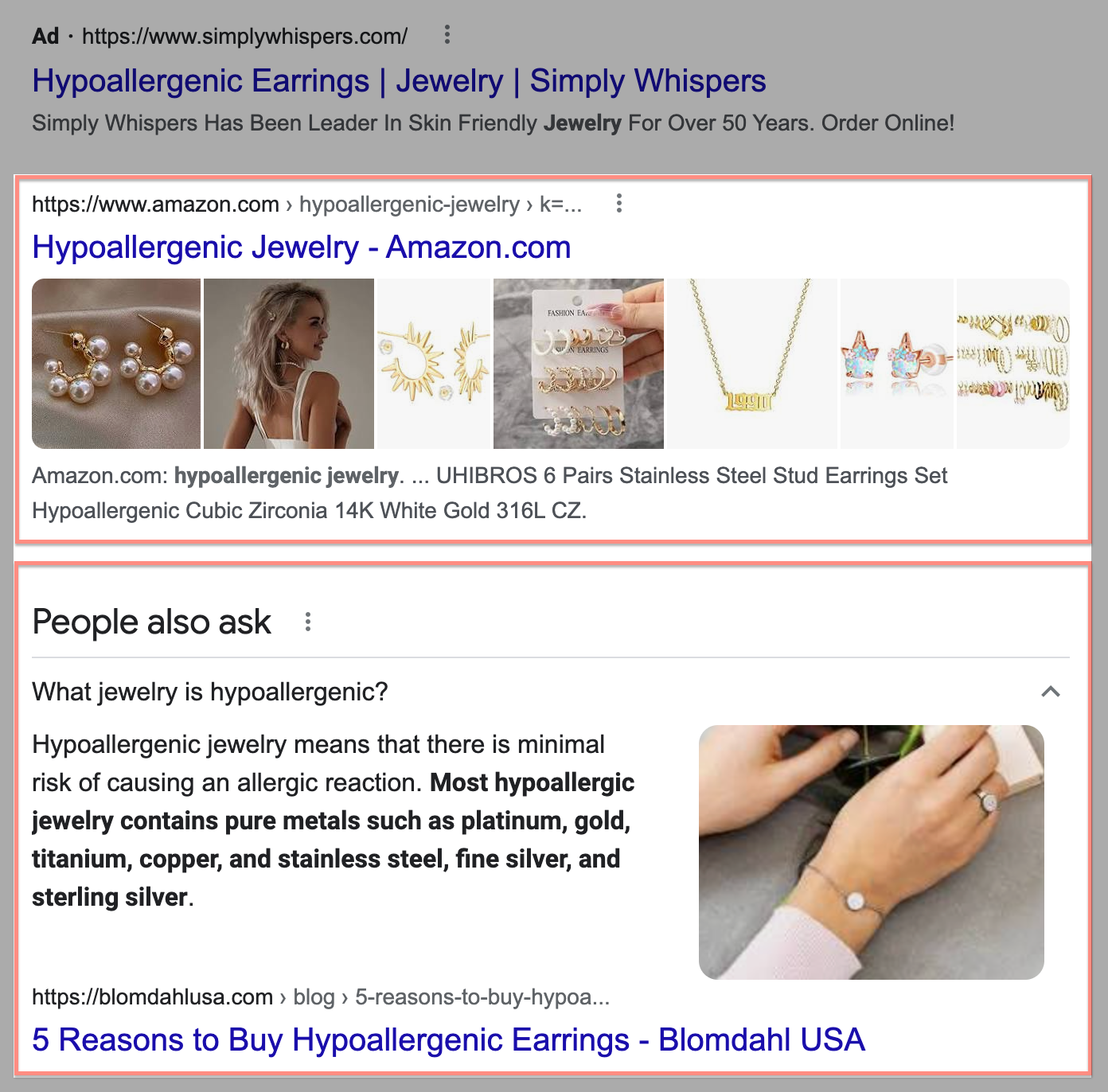 Improving your site's organic SEO may include: 
These are just a few examples of what you can do to improve your search engine rankings and get your site in front of the right audience naturally. What might work best for you depends on your target audience.
Let's talk more about organic search optimization and how to use it to your advantage.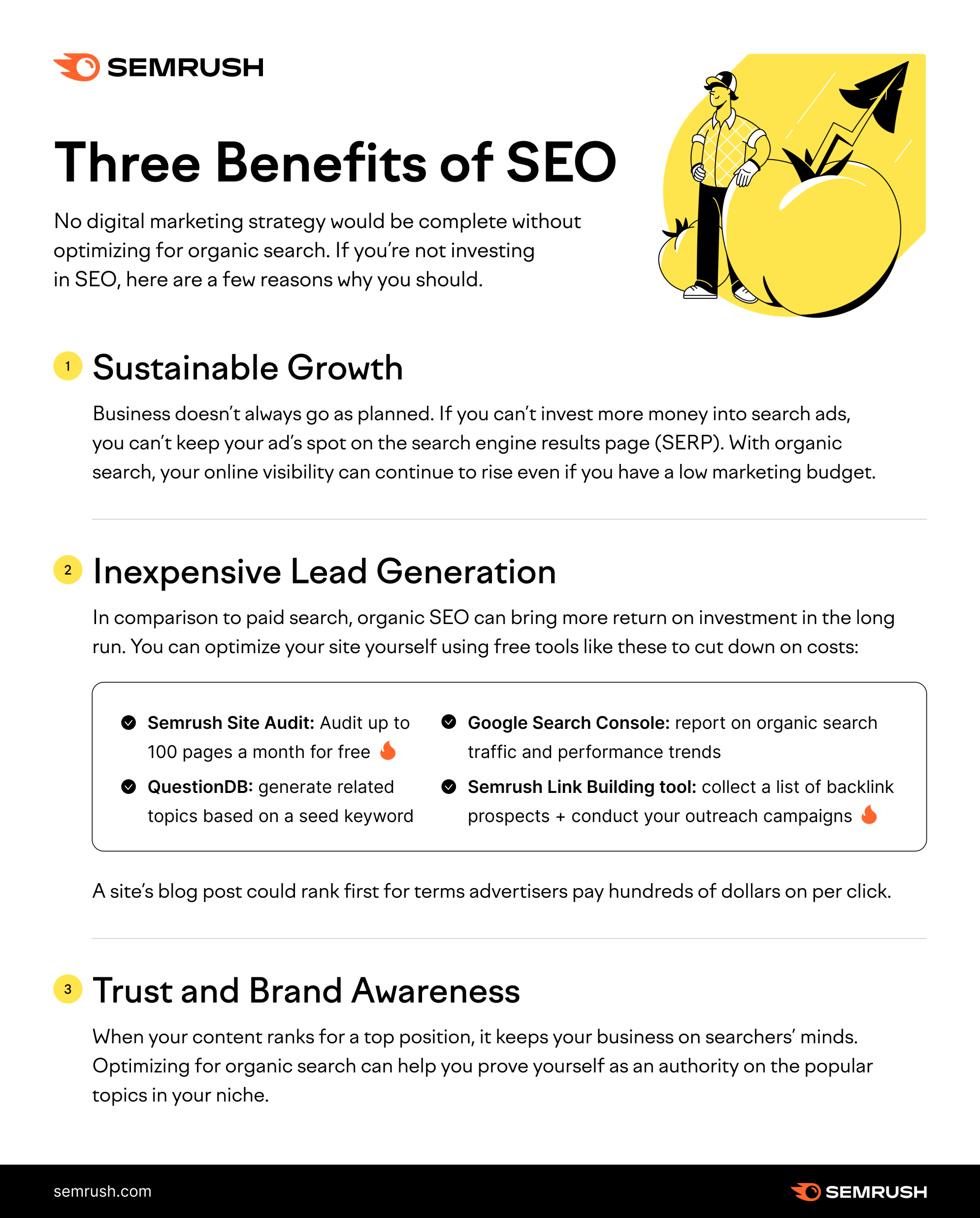 Why Is Organic SEO Important?
Research shows that B2B businesses see around 64% of traffic from organic search.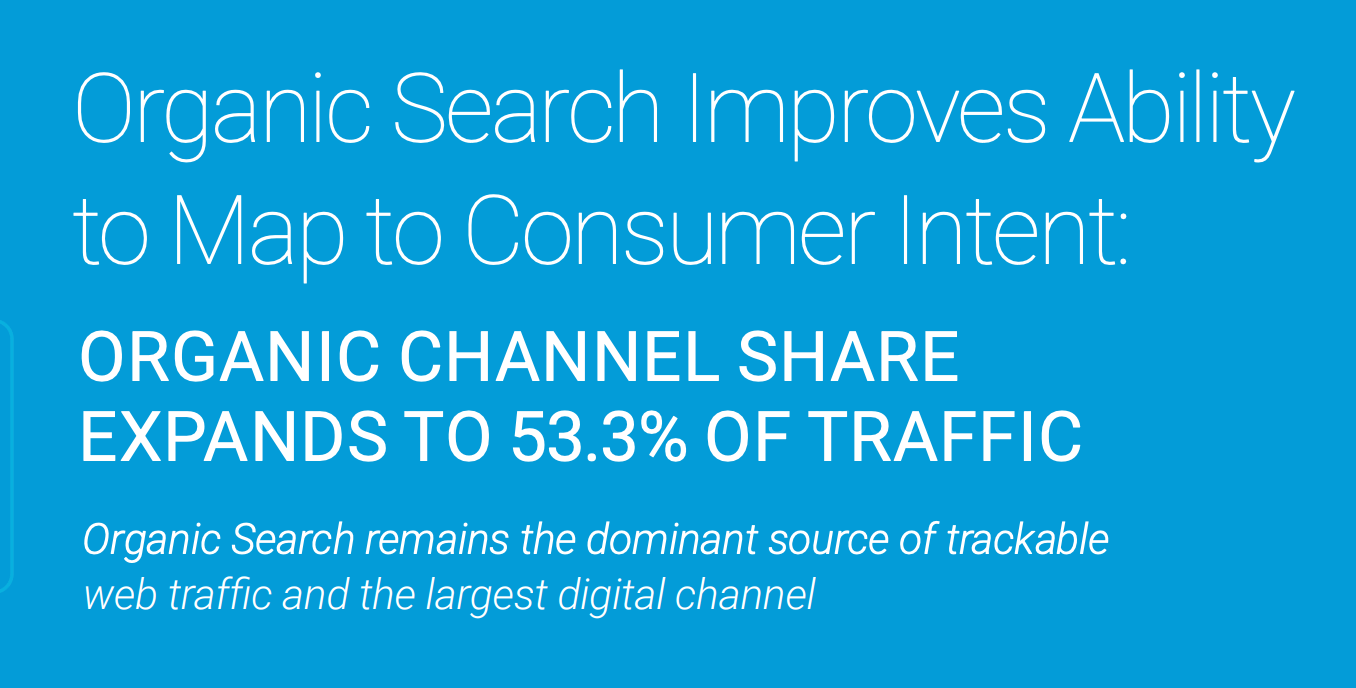 It makes sense to capitalize on what could earn your business over half of its traffic. But, there are other reasons too: 
Benefits of Organic Search Engine Optimization 
Sustainable Growth 
Business doesn't always go as planned. If you can't invest more money into paid advertising, you can't keep your spot on the search results. With an organic search strategy, your website traffic can continue to rise even without an advertising budget.
Inexpensive Lead Generation 
In comparison to paid avenues, organic SEO can be less expensive. You can optimize your site yourself using free tools to cut down on costs. A blog post could rank first for the same terms advertisers pay hundreds of dollars per click. Then, you can use that traffic to get new leads.
Builds Trust and Brand Awareness
When your content ranks for a first position, it keeps your business on searchers' minds. Optimizing for organic search can help your brand appear in rich results like map packs and featured snippets (aka SERP features). Appearing in these can help prove yourself as an authority on the popular topics in your niche.
See how other companies have grown with SEO. Check out these success stories. 
How To Optimize Your Business for Organic Search
Taking a holistic approach to SEO usually yields the best results. Making strategic efforts both on your site and off your site will give you a balanced approach. You can generally break down SEO into these three main categories: 
With the above in mind, here are a few specific ways you can improve your search engine rankings: 
Off-page Opportunities
Off-page SEO includes tactics like getting backlinks and external reviews. 
Backlinks are links from one site to another. They're particularly important to search engines because it means other people trust your site enough to send people to it. 
It's not enough to simply publish content to your blog. If you want the best chance of gaining organic traffic from SEO, you'll need to reach out and build connections to bring people to your site. Using social media and email to promote your content to followers is a good start, but go further.
There are sites (like HARO and Qwoted) that connect experts with reporters in need of sources.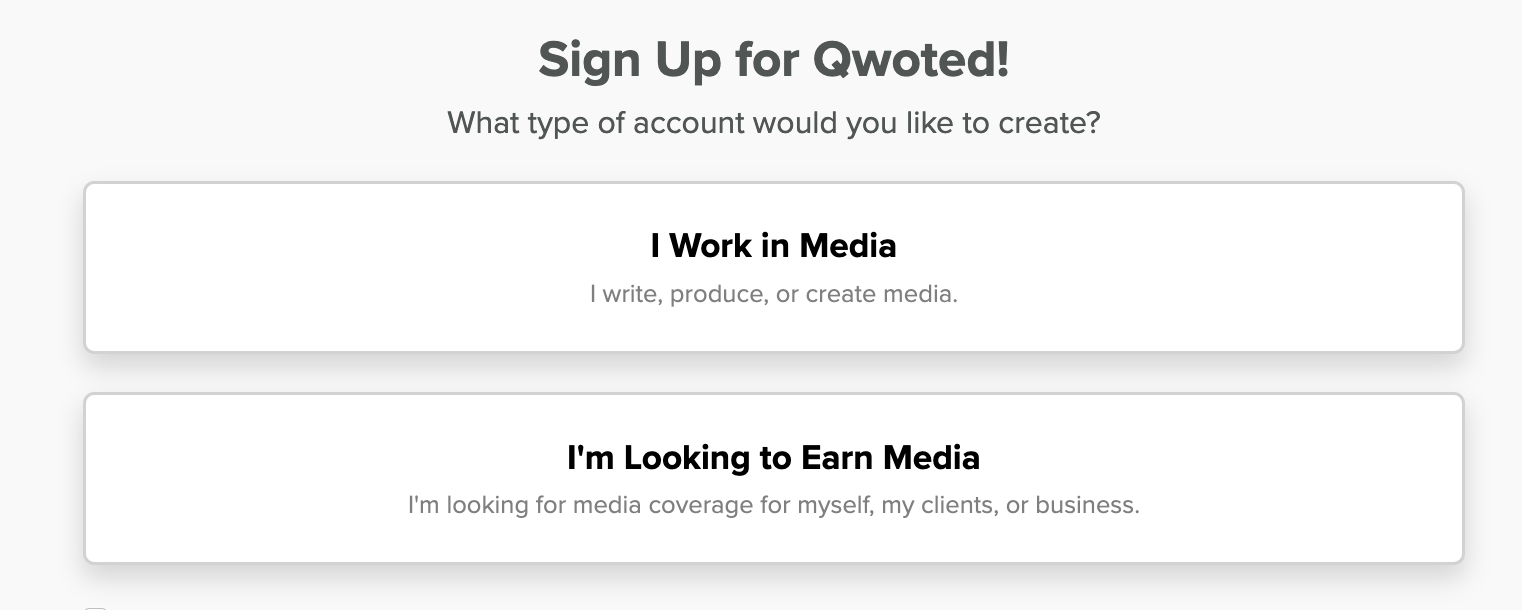 Often, reporters will link back to the source (backlink). Here's how to get relevant backlinks with Qwoted: 
After you create an account, you can look at the companies requesting a quote. Click "requests" and then where it says "free to pitch."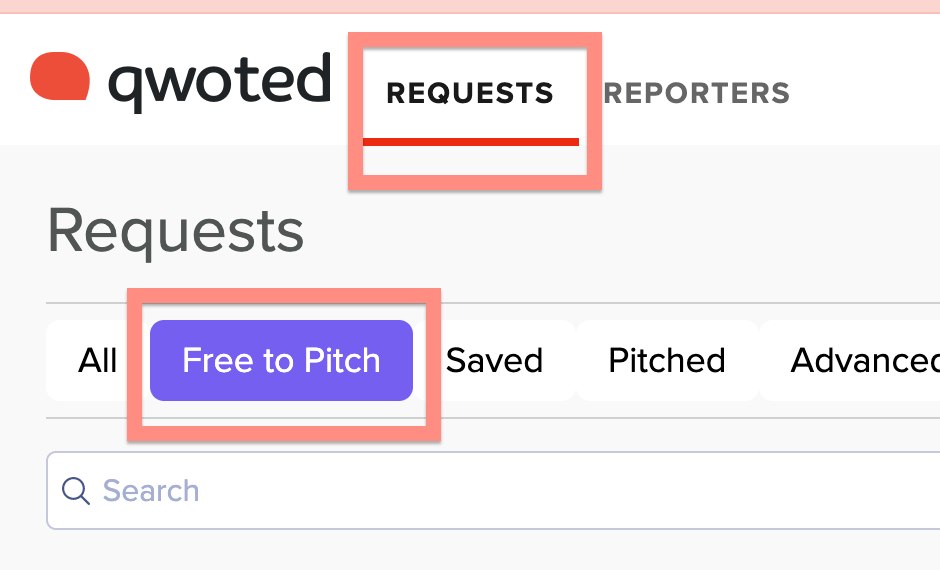 Qwoted pulls requests based on the categories you chose during your account setup.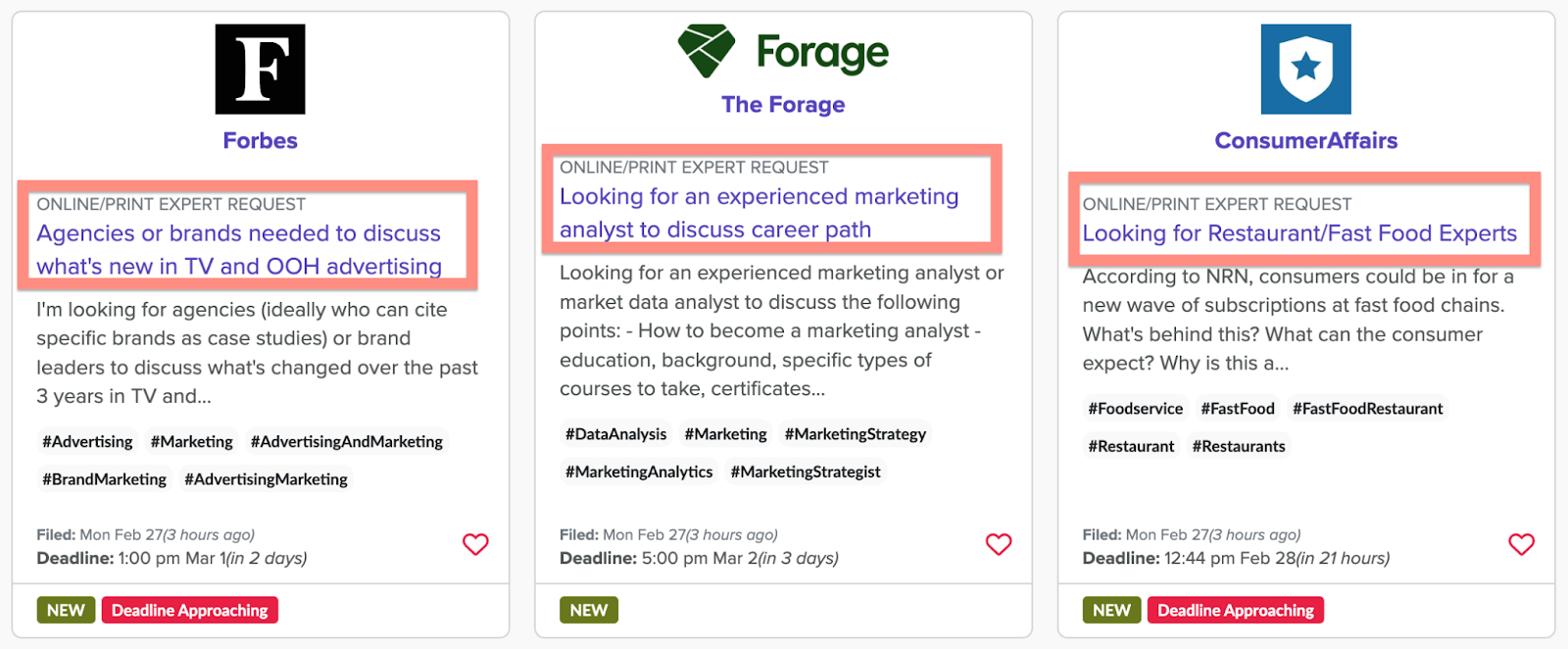 Once you've found a relevant opportunity, click on the result and then on the "unlock and pitch" button to offer an expert opinion.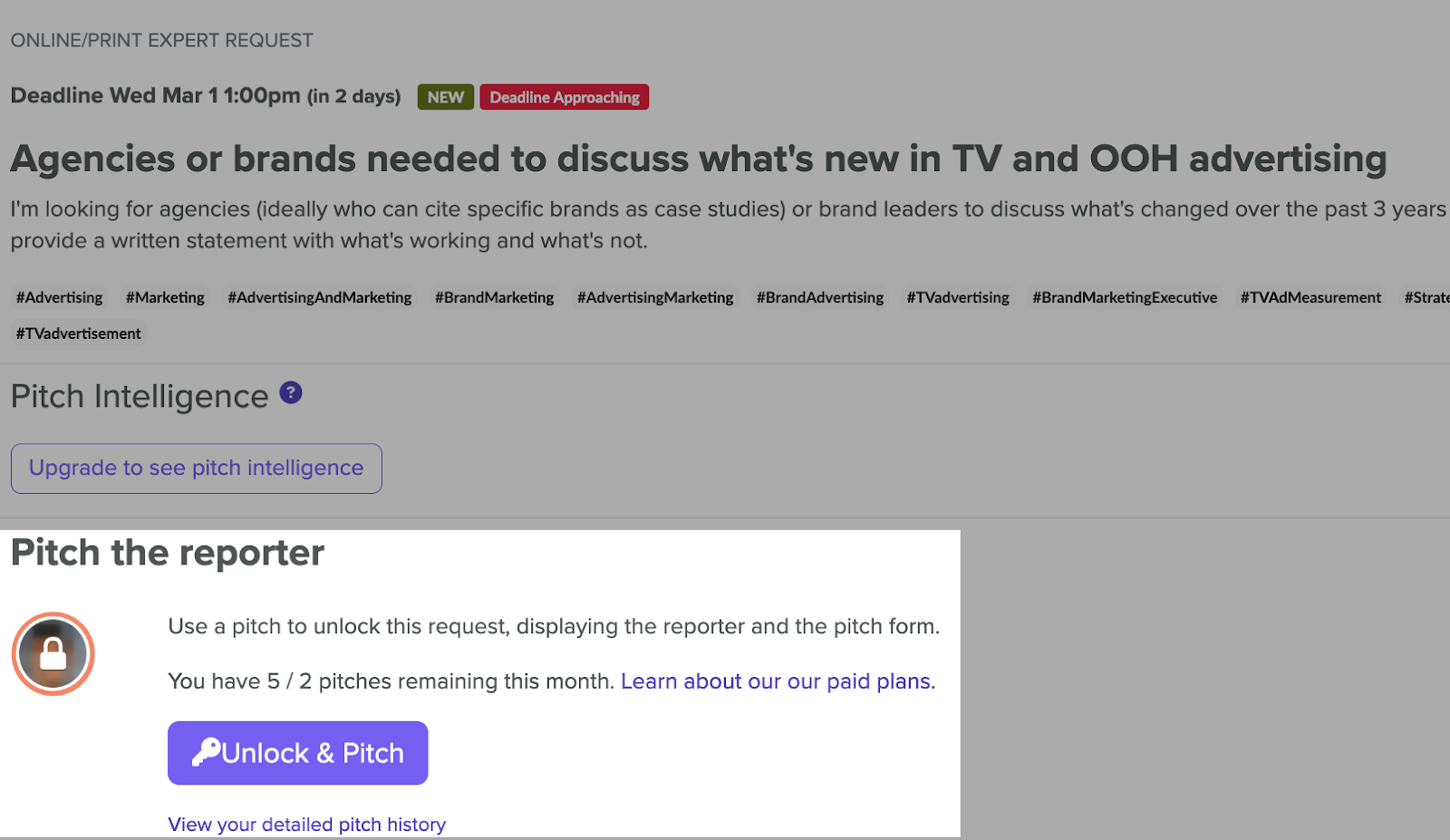 Once you unlock the information, add a new source (yourself), and craft your pitch. Keep your pitch short and sweet.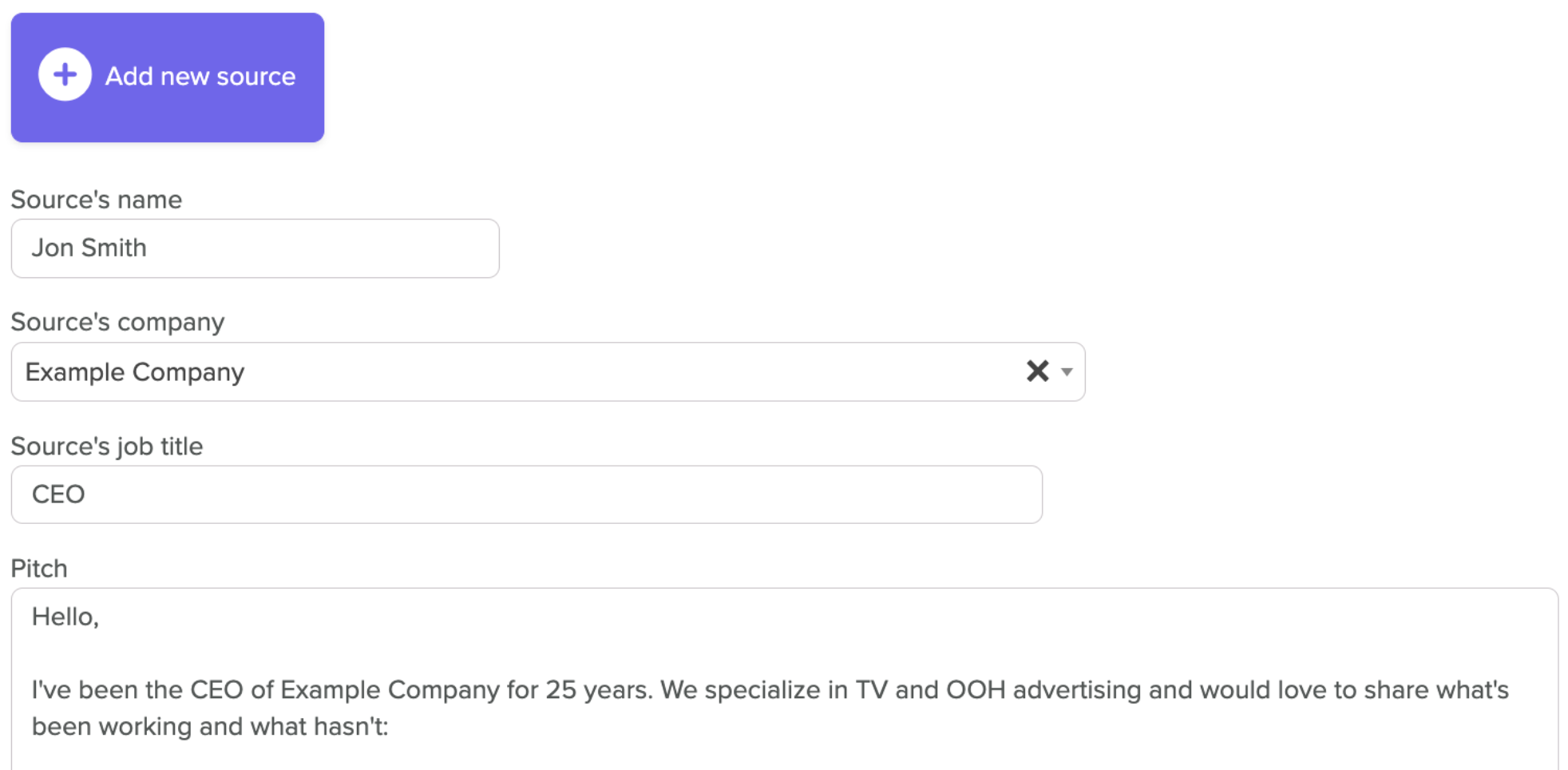 If the reporter is interested in using you as a source, they'll reach out to you on the platform.
On-page Tactics
On-page strategies focus on optimizing the content on your site for the keywords people are searching on Google. 
But which keywords can lead the right audience to your content? You can find out with keyword research.
There are some free Google tools to get started. One way is to use Google's autocomplete feature. You can see related keywords to broad terms that apply to your business.
 For instance, let's say you sell candles: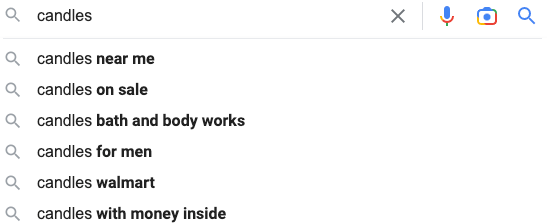 Google Trends for Keyword Research
Take it a step further by using Google Trends to see which topic more people are searching for. 
First, search one of the queries on the Google Trends homepage (we're choosing candles for men).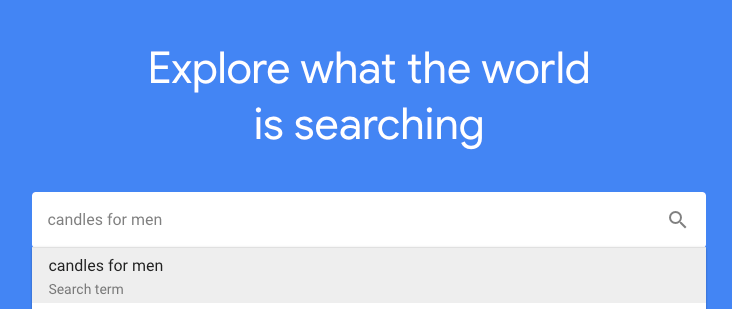 Then, compare it with another term by clicking on where it says "+ add comparison". Take note of which has a higher historical search trend on average.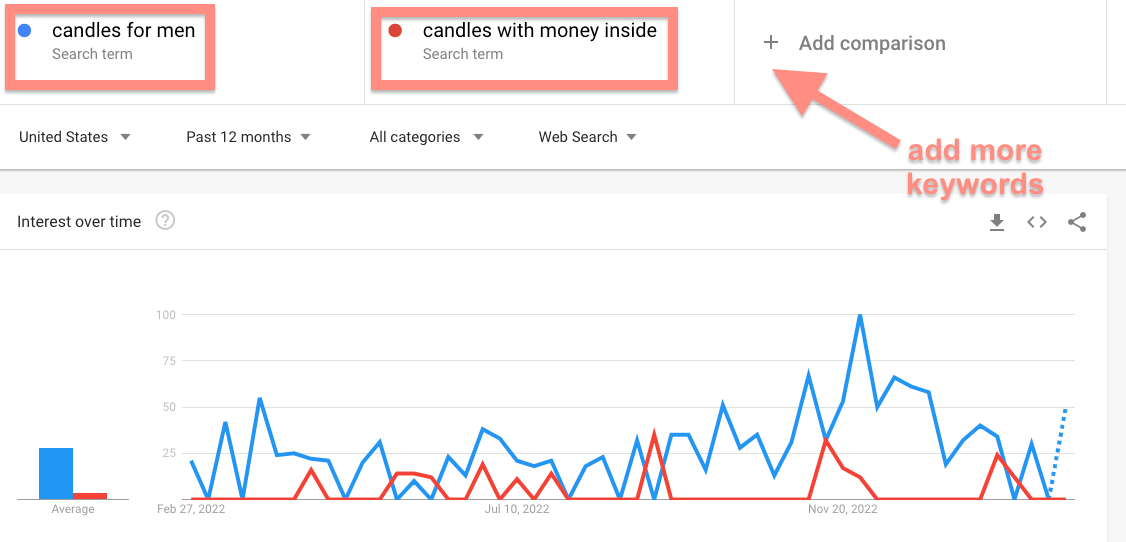 Based on this information, you can say that "candles for men" is a term that could attract customers with the right content. 
Semrush for Keyword Research
It's better to confirm search volume data and interest with a keyword research tool. If you don't have one in mind, try out the Keyword Overview tool. 
Type in potential keywords to get a better estimate of how many people are searching for a certain term.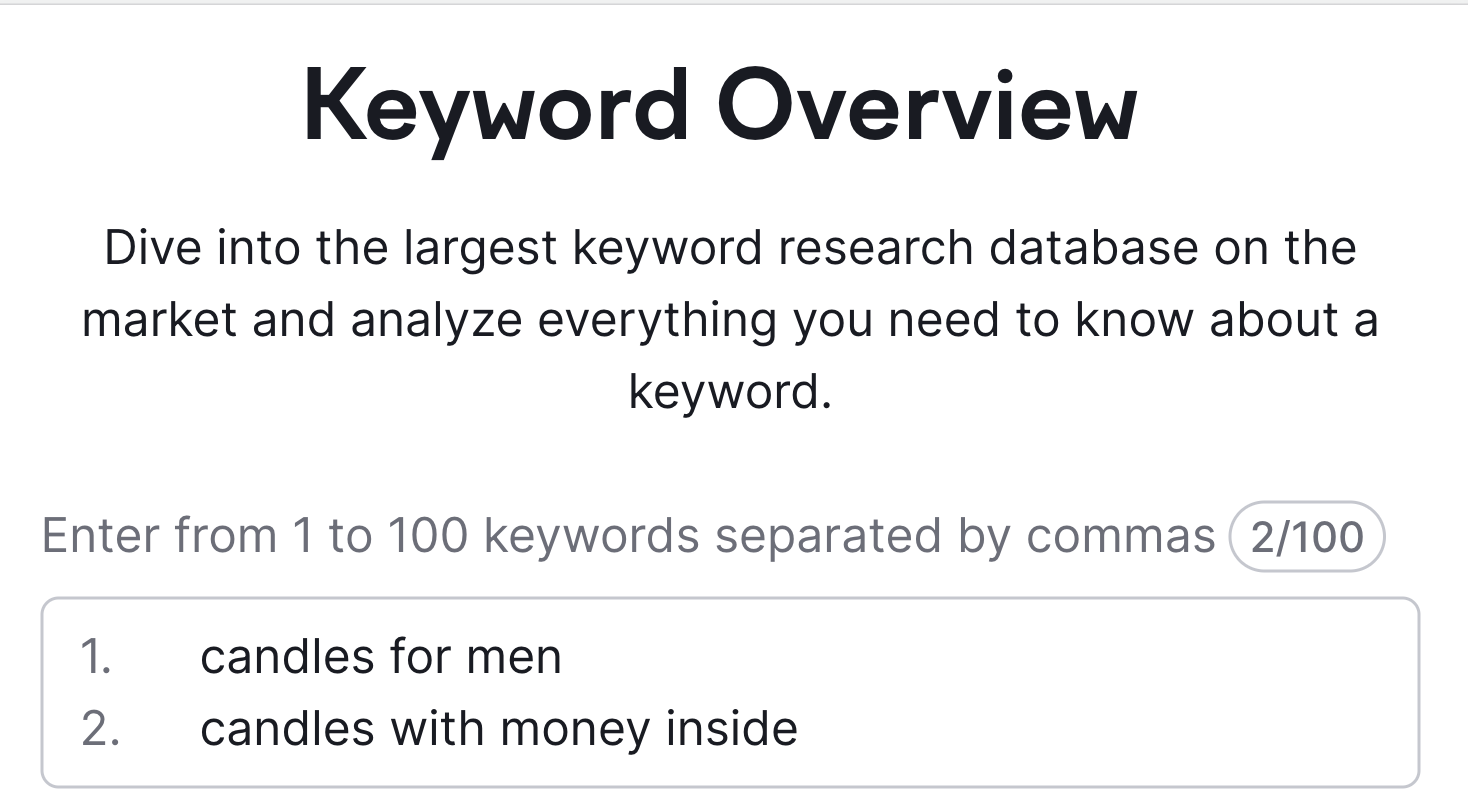 After, you can see important estimates on search volume, difficulty to rank for a keyword, search intent, and much more to help inform your organic search strategy.

Understanding Technical Issues
Focusing on the technical aspects of your organic optimization strategy would include tasks like improving site performance and user experience. Google judges your site on factors like these. 
Yet, how do you know something is going on with your site? Especially if you're not a highly skilled developer, it might seem daunting to analyze your site's backend.
An audit can help you uncover any issues, quickly and easily. You can use Site Audit to find issues on up to 100 pages a month on your site for free. 
Start by creating a project with your website: 
Continue through the setup. Click the "start site audit" button when you're done: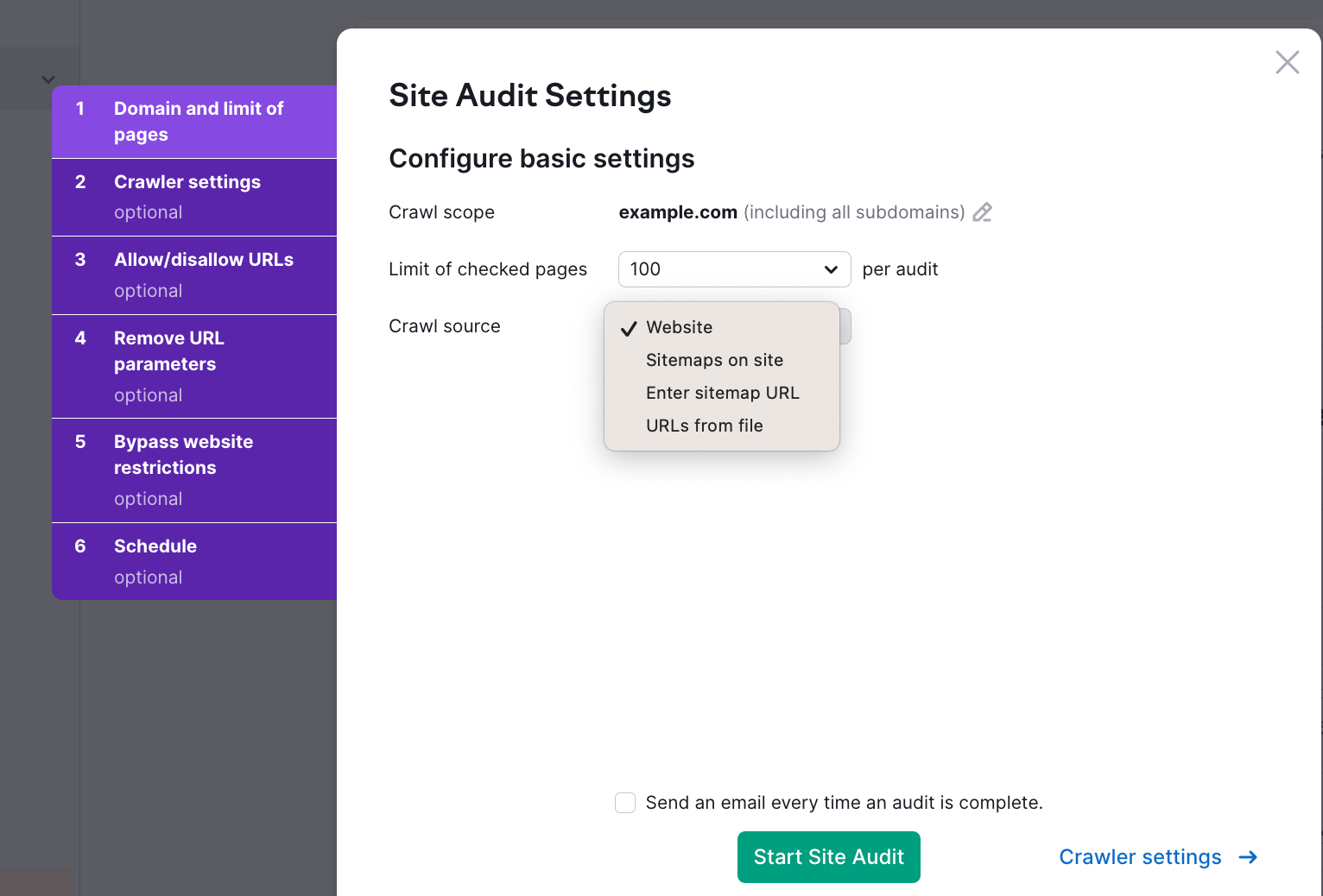 You'll now be able to see if there are any issues on your site, whether they're big or small.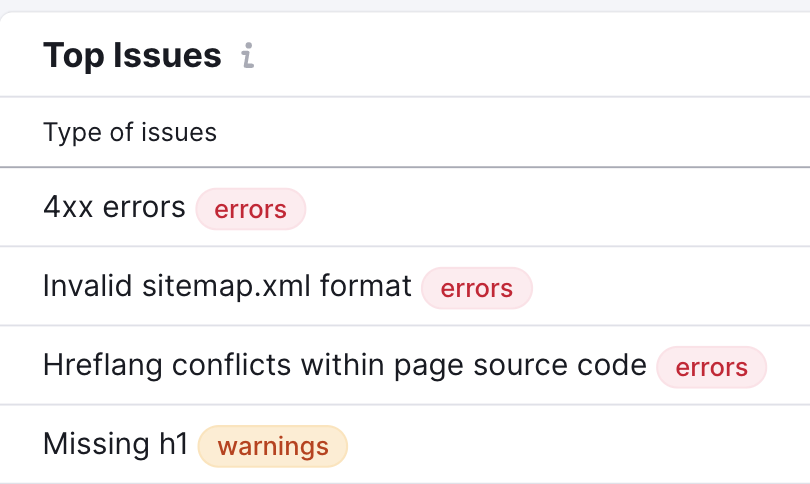 Site Audit also offers advice on how to fix these issues. Technical issues can be tough to fix even after you spot them. In cases like these, you may want to check out organic SEO services.
DIY Organic SEO vs. Hiring a Professional 
You can always look into SEO services if you want to hand off some of the tasks. SEO takes constant effort to maintain, and hiring a professional could help.
Making the decision to hire a professional will come down to your budget and how patient you're willing to be. SEO takes time, and doing it yourself (unless you're already a professional) will likely be met with a learning curve. 
A digital marketing agency can make sure every base is covered and maintained if you don't want to go the route of using organic research tools on your own time.
A great example of this is how an agency called Why SEO Serious improved a small bakery's organic mobile traffic by 460% (from 171 monthly visits to 785 in just 7 months). 
Anyway, getting organic traffic is meant to be a part of your digital marketing strategy. Not your only plan. An agency can also help you determine the right strategy for other traffic channels, like paid and social. 
Tracking Your Progress 
Whether you DIY or delegate, you'll still need to track your natural growth over time. 
Google Search Console (GSC) and Google Analytics are two of the best ways to see the performance of your site. 
Navigate to the performance section on GSC to see the overall trend of your organic growth.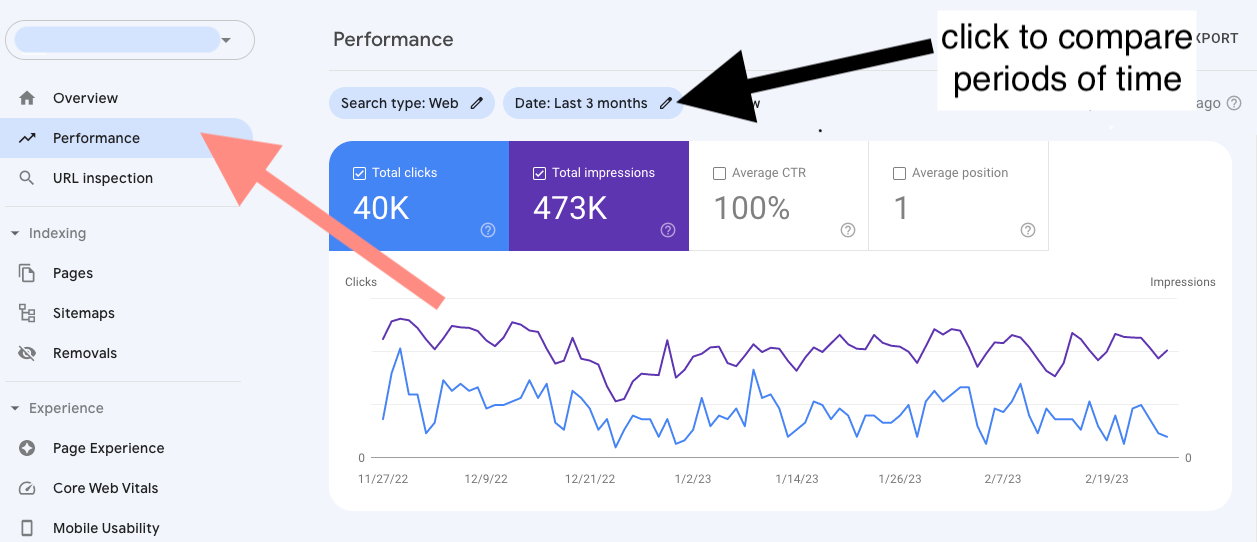 You can see patterns even more easily by comparing date ranges. Track either the work you've done yourself or the professional SEO you've hired. 
How Long Does It Take for Organic SEO to Work?
Google's Maile Ohye estimates your site should start ranking for keywords after 4 months when you hire an SEO specialist. But, every site is different. There isn't a set answer for how long it will take for your SEO efforts to show any kind of results. 
The short answer: don't expect to earn first place overnight. SEO is a long game, but worth it in the end. 
Create your organic search engine optimization strategy with a holistic approach in mind (on-page, off-page, and technical) and track your growth to naturally attract new customers.