InterServer Web Hosting Review
Founded in 1999, InterServer owns and operates two datacenters located in Secaucus, NJ and one in Los Angeles. Their mission is to mission to provide quality service at affordable rates to all of its customers worldwide. Their Shared Hosting, Cloud Hosting, Quick Servers, and Dedicated Servers along with colocation services continue to exceed customers' expectations and remain BEST IN CLASS.
InterServer General Info & Hosting Overview
| Specification | Value |
| --- | --- |
| | |
| | |
| | |
| | |
| | |
| | |
| | 30-day money back guarantee |
Best Web Hosting Companies
Shared Options: InterServer's shared options are best for the more experienced user who will appreciate SSD caching servers and RAID-10 storage, along with included perks such as Cloudflare CDN and free SSL certificates. Free migrations and automatic weekly backups add to the list of advantages included under InterServer's premium price.
Price Lock: No matter which level of hosting you need, InterServer offers a
price-lock guarantee. Whatever price you sign up for, that's what you'll
pay as long as you have the account (unless you add or upgrade
services).
Security: The company's proprietary InterShield security suite, however, does an impressive job at keeping attackers at bay. The company's in-house malware database drives a firewall powered by machine learning and collecting data from InterServer's thousands of servers.
Site Builder: InterServer customers can install the website builder through cPanel or DirectAdmin integrations, and the builder comes with more than 300 professional themes, organized into categories such as business, travel, photography, real estate, health, and others. Site owners will be sure to find a template that works for their specific niche, and each design is already prepped and ready for mobile devices.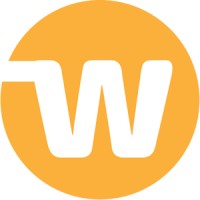 WHSR Most Affordable VPN Host 2022
Pros & Cons of Using InterServer Hosting
InterServer guarantees hardware, network, and infrastructure uptime of 99.9%, which has become pretty standard for the web hosting industry. Service and support, however, are what truly matter, and we appreciate how easy InterServer makes it to manage your account and ask for help.
Disclosure of earnings: we use affiliate links in some of the hosting services that appear on this page.
Read more