Everything deserves a little extra sparkle during the holidays, so as a free gift to you, AWeber's design elves created these 33 holiday-themed animated GIFs.
Use any of the animated GIFs below for your emails, your website, or your social media accounts. But especially use them in your emails, as GIFs can increase click-through rates, conversions rates, and revenue. Place them in a Black Friday or Cyber Monday email, a holiday newsletter, or a New Year's sale message to your subscribers.
Check out our GIF categories:
Christmas GIFs
Holiday GIFs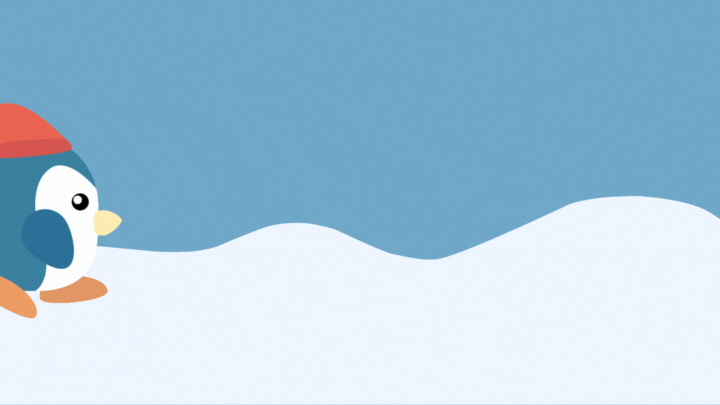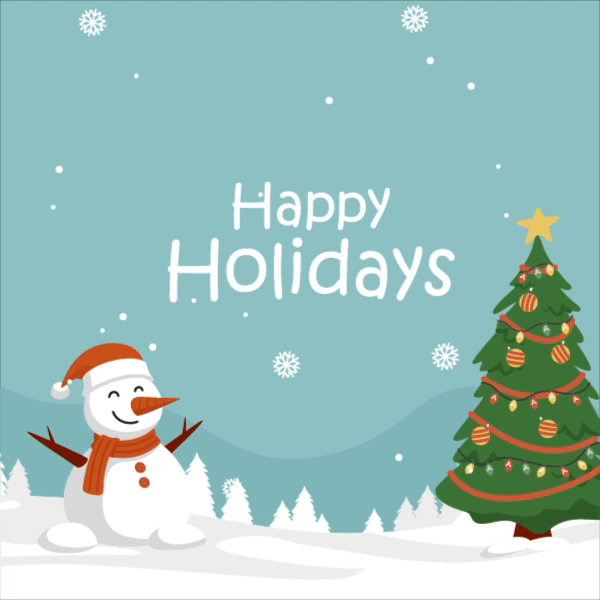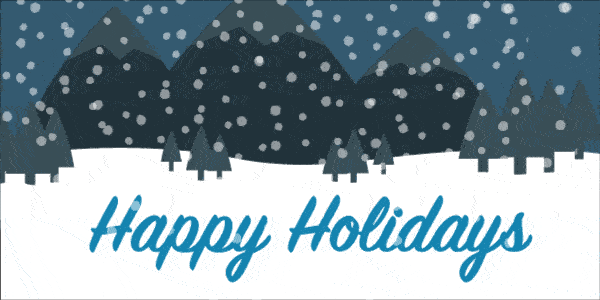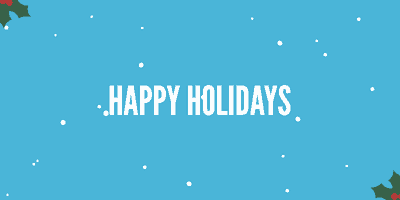 Hanukkah GIFs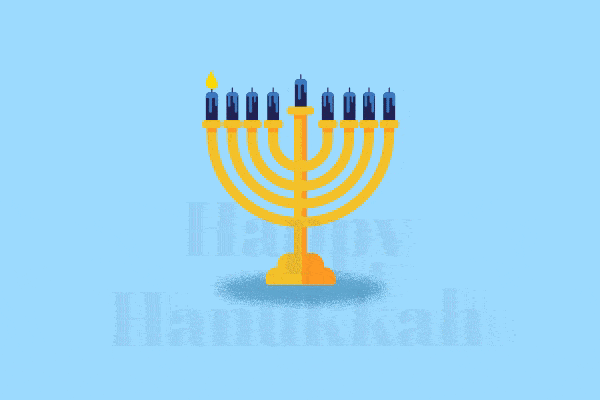 Kwanzaa GIF
Holiday Sale GIFs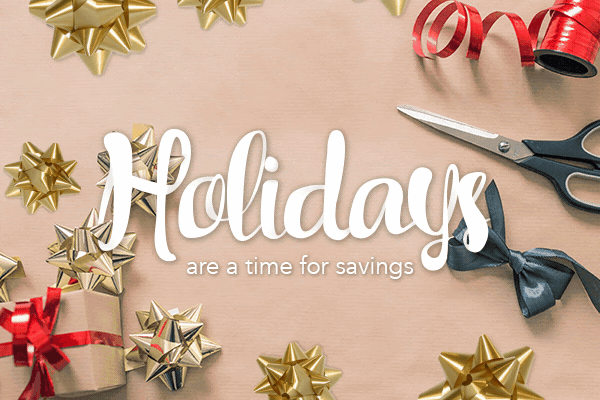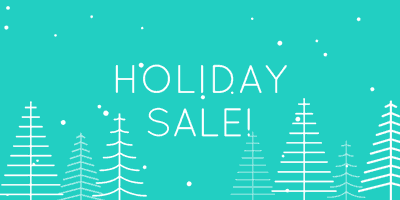 Black Friday GIFs
Cyber Monday GIFs
Small Business Saturday GIFs
Giving Tuesday GIFs
Seasonal Holiday GIFs

Happy New Year GIFs
What are GIFs?
GIFs — or Graphical Interchange Format — are animated images. They are used to communicate ideas in a way that static images sometimes can't. They're not videos, but these moving images give a reader more context and do a great job of drawing the reader in. 
GIFs are a great way to give your emails that little something extra. Not only does it capture your readers' attention, but it could be the thing that intrigues your reader enough to click through to your website. 
Why should I use a holiday GIF?
This time of year, holiday GIFs can be an especially powerful tool to give your readers that warm and festive seasonal feeling. That's why they do such a good job of building emotional connections and delighting your audience. 
How to insert your GIFs in an email:
Step 1: Find the animated holiday GIF below that you want to use in your email.
Step 2: Save it to your computer by either right clicking the GIF and selecting "Save Image," or by dragging the GIF to your desktop.
Step 3: Upload the GIF into your email template inside AWeber. Under image size, choose "original." That's it!
Have any more questions about inserting a GIF in your email? Check out our step-by-step instructions to insert a GIF in your email. 
How can I use these GIFs in my emails?
Try one of these three GIF placements.
Above the headline
Add a holiday GIF above your email headline to catch subscribers' attention and draw them in right away.
In the body of the email
Break up sections of content by adding a holiday GIF into the body of your email. It'll keep your readers moving down the page toward your call-to-action button.
At the end of the email
Want your subscribers to read your entire message first? Place a holiday GIF after the call-to-action button.
Best practices for using holiday GIFs in email
1. Don't overdo it: Use only one GIF per email.
2. Only use a GIF if it'll help your email perform better. Don't distract from the main message.
3. Consider removing all other images besides your GIF so that subscribers aren't overwhelmed with visuals.
4. Hyperlink your GIF to the landing page you'd like people to visit. (Many people will click on the GIF itself.)
5. Always test your emails. Most email clients will display GIFs, but there are a some exceptions. In these situations, the GIFs will display as static images.
6. Keep your GIF's file size small (aim for less than 40KB).
7. Your GIF should be relevant to the rest of the content in your email. Make sure it supplements your subject line, call to action, and message text.
8. No matter what GIF you use, make your call to action loud and clear. (Here are 8 Powerful Email Copywriting Techniques to use in your next email.)
9. Test a GIF in different locations within your email to see where it performs best.
Want to learn more about GIFs in emails? Here's everything you need to know about using GIFs in email.
Not an AWeber customer yet? Join us! Create your FREE account right now, and see how easy it is to use one of these GIFs in our Drag-and-Drop message editor.