The 10 Best Dropshipping Suppliers In South Africa
Table of Contents
The 10 Best Dropshipping Suppliers In South Africa
The South African e-commerce landscape
The South African online shopper
Online shopper characteristics
Shopify for the South African dropshipping market
South African consumers' payment habits
Dropshipping Suppliers in South Africa
With a population well into the 1 billion mark and a median age of 19.7 years, based on the latest United Nations estimates (May 14, 2020), Africa is the world's youngest continent. For instance, add to this factor the e-commerce revolution seen in recent years, and what do you get? A young continent with a huge opportunity for boosting profits.
Many African countries are deemed by many industry experts a great opportunity for starting an e-commerce business. The e-commerce landscape in South Africa is certainly growing at a fast pace. As a result, young entrepreneurs are seeing the potential of the popular e-commerce business model – dropshipping.
Online shopping habits
The territory of the African continent has seen rapid mobile and internet advances. This contributes to the fact that the young population is more and more inclined to shop online. For example, it is a known fact that young people in African countries, including South Africa, prefer making purchases via mobile phones. This, because the majority of them don't have access to banking accounts. In fact, in 2019, 62% of South African online shoppers purchased something from an overseas retailer, compared to 43% in 2018.
The trend for online shopping with credit cards and via mobile devices is steadily increasing, and it is the reason why more and more types of payment methods are introduced in Africa. Dropshipping in South Africa seems to be considered a gamechanger. Therefore, if you are looking to explore the potential in the South African e-commerce landscape, first you need to learn the country's characteristics and its 59 million consumers' habits. Only then you can proceed with finding the best dropshipping suppliers in South Africa.
The South African e-commerce landscape
According to a study published on Statista, the numbers for e-commerce penetration in South Africa are rather amazing. For example, there were 30 million e-commerce users in 2019, 52% e-commerce penetration, and 63% Internet penetration. Most importantly, dropshippers know that there are many possibilities to test out new products into this market.
The South African online shopper
Online shopper characteristics
The number of e-commerce users is expected to grow by 24% to 38 million users in South Africa until 2023;
35% of South African online shoppers have a high household income.
Online behavior
South Africa ranks 40th regarding e-commerce penetration: 52% of the population shop online.
Shopping preferences
According to Bizcommunity, the three most popular online shopping categories for South African consumers who shop online are clothing with 53%, entertainment/education with 51%, and event tickets with 51%. Additionally, among the popular categories for online shopping in South Africa are electronics and media, as well as furniture and appliances.
Shopify for the South African dropshipping market
The world's leading e-commerce platform, Shopify, has teamed up with leading South African payment providers to support setting up and running an online store. This comes as an indispensable element for achieving success in the dropshipping business, as the most popular payment methods used for e-commerce, PayPal, is still considered inconvenient by many South Africans.
South African consumers' payment habits
According to Statista, as of January 2020, it was found that 41% of e-commerce transactions in South Africa were completed by using a credit card. However, only 13% of South African adults above 15 years possess a credit card, which imposes the need for additional options for secured payment methods. And here come the trends for mobile phones and mobile banking – as of today, the available payment gateways in South Africa are:
PayFast
PayGate
BitPay
GoCoin
PUT IT ON LAY-BUY
Coinbase Commerce
Payment Express PxPay
PayPal Express Checkout
Now that we have explained the key features of the South African e-commerce market, we will dive into the next important part of the dropshipping business. When it comes to the process of seeking for authentic suppliers, we have distinguished the steps one must take to avoid risks to its business.
Dropshipping Suppliers in South Africa
We gathered a list of the best dropshipping suppliers in South Africa that cover different industries including clothing, electronics, gadgets, pet items, and more. Here, you'll get a few good options before you decide to start your own online business.
1. BrandsGateway
If you decide to follow what statistics show about the South African online shopper, you should definitely go for a supplier like BrandsGateway. To illustrate, the most popular category for South African consumers who shop online is clothing with 53%. Therefore, teaming up with BrandsGateway will allow you to offer your customers premium clothing collections for both women and men. They use FedEx Economy or FedEx Express shipping that takes up to 3-5 business days.
2. Men's Republic Distributors
Men's Republic Distributors is considered one of the leading dropshipping suppliers in South Africa. It is a wholesale supplier of unique gadgets, smartphone accessories, RC toys, novelties, and gifts for men. In fact, they have at hand over 80 products and offer a wide range of benefits for dropshippers. None of their stock needs to be held by dropshippers. Instead, orders are picked, packed, and dispatched automatically, and all products' listing info is supplied by them.
3. The Scents
As the name itself implies, The Scents is a wholesale supplier of genuine, designer fragrances and other beauty products for both men and women. They ship all their orders via shipping carriers that ensure tracking information (DHL, UPS, SAPO, POSTNET, USPS, etc.). In addition, they accept payments with all major credit cards. Moreover, they use EFT – the second most popular online payment method in South Africa.
4. ParcelNinja
ParcelNinja supports dropshippers by giving them a smart warehouse solution. By adopting these solutions, as a dropshipper, you can drop your stock off at their warehouses and schedule items to be delivered. Besides, you can get real-time tracking that will allow you to follow your order from the shelf to your customer's door.
5. Dropstore
By streamlining and simplifying product sourcing from various suppliers, Dropstore lets dropshippers find products, add them to their online store, and ship them directly to their customers fast and easy. Once your customer makes an order, the order is automatically sent to the South African supplier, who will later ship the item with provided tracking information.
6. Gadgetgyz
For the technology and smart gadget-fanatics, Gadgetgyz is the right dropshipping supplier in the whole South African territory. More specifically, it offers a broad collection of Android phones, accessories, smartwatches, and gadgets from brands like OnePlus, Cubot, Ulefone, Xiaomi, and more.
7. Mantality
Another South African supplier of gadgets and accessories is Mantality. With products ranging in several categories including gadgets and gear, living and leisure, geek and gaming, and also electronics and tech, Mantality is a perfect choice for those planning to start up a store that will target mostly the male audience.
8. Planet54
Planet54 is a dropshipping supplier that offers over 7000 products that fall under several categories, such as footwear, clothing, accessories, and tech. In case you are looking to build a strong relationship with a trustworthy supplier and increase your profits, check Planet54. You can choose to become a part of their reseller entrepreneurship program or source their products on Dropstore.
9. Wheelatrend
If you are looking for a supplier of niche products, such as personalized swimwear, mugs, or t-shirts, you should try Wheelatrend. It is a widely known South African dropship supplier for printing on demand. They offer dropshipping of their products directly through their website and when you join as a reseller you will be able to buy products at wholesale pricing as well.
10. Cosmic Pets
Finally, the last company on the list. When it comes to selling pet products and items, Cosmic Pets is a wholesale supplier that is known and respected within the industry. For more than 10 years, Cosmic Pets supplies more than 500 retailers. For instance, these include pet shops, veterinary clinics, and pet care professionals throughout South Africa. They offer premium pet products with high-quality branding that they deliver within 5 days from order placement.
The post The 10 Best Dropshipping Suppliers In South Africa appeared first on BrandsGateway.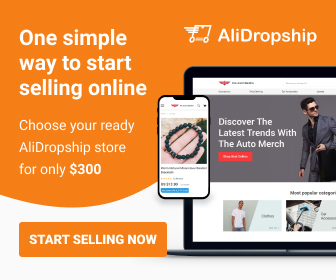 Article link