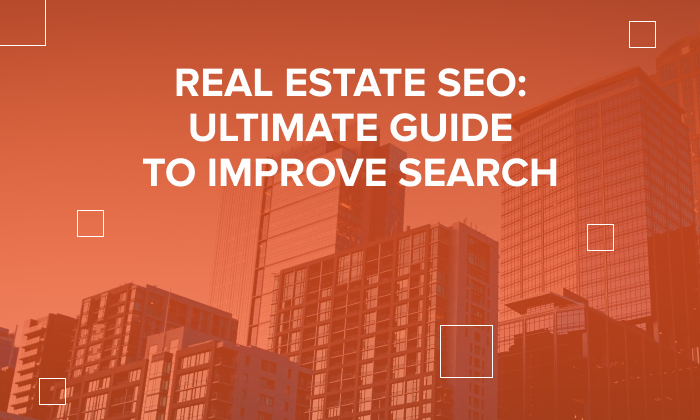 Have you ever thought about getting into real estate? If you have, then you're not alone. As of this writing, there are record numbers of real estate agents in the United States, with many of them joining in the last couple of years. At the same time, the number of houses up for sale is at historic lows.
What does that mean for you?
Well, it means you've got to get ahead of the competition, and I've got a trick that can help you. It's called real estate SEO.
Using SEO for real estate is when you optimize your website so search engines will increase web traffic and improve the visibility of your real estate listings. In turn, this allows you to get in front of your target audience.
When implemented correctly, SEO for real estate can lead to an increase in visitors, leads, and conversions.
Why Do Real Estate Professionals Need SEO?
As a real estate professional, you may wonder why you need to invest in SEO. After all, isn't your website supposed to appear when people search for homes in your area? Ideally, that's what would happen.
However, unless you introduce a real estate/realtor SEO strategy, your listings might not get in front of the people who actually want to see them.
The volume of house hunters who actively search online is enormous. According to the stats, 99 percent of home buyers aged between 23-56 use the internet to help them find a property.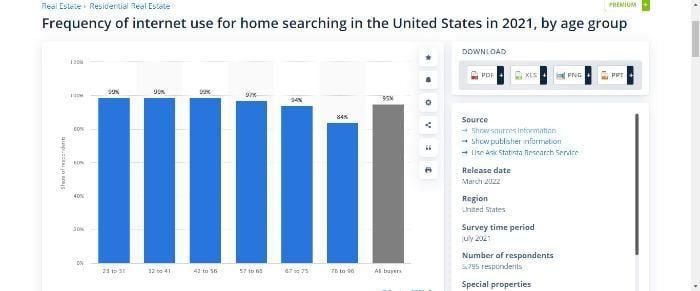 That's why you need to use real estate SEO. With so many people searching, you want your target audience to find you.
Optimizing your website and content gives::
a chance to stand out from your competitors
an opportunity to grow your business
a greater possibility of creating leads
All that results in more sales and a growing income.
In fact, real estate agents who invest in SEO make 2-3x more sales every month than those who don't. That may not seem like a lot, but it could equal thousands of extra dollars.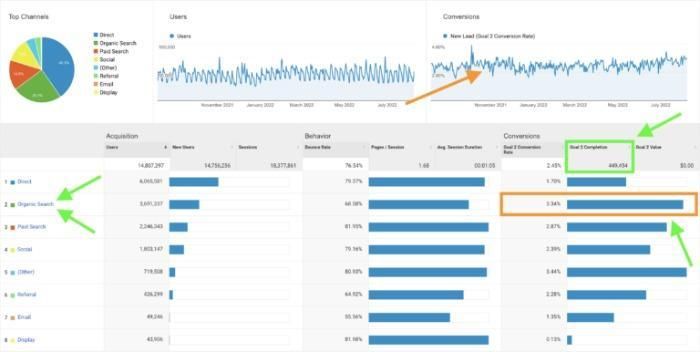 Of course, while many of the same principles apply, SEO for real estate isn't quite the same as it is for other niches. In the next section, let's examine the critical differences.
What Separates Real Estate SEO from Other Industries
Due to how customers search for homes and the type of product, search engine optimization for realtors is unique in several ways.
Here are some of the ways that real estate marketing varies:
The customer journey takes longer due to its complexities. Buyers begin with a generalized search before they start targeting specific areas. To get the attention of these homebuyers, real estate agents need to create regular content like social media and blogs. However, they also need to focus on suburb overviews, property images/ listings, and market reports as part of the real estate buying process.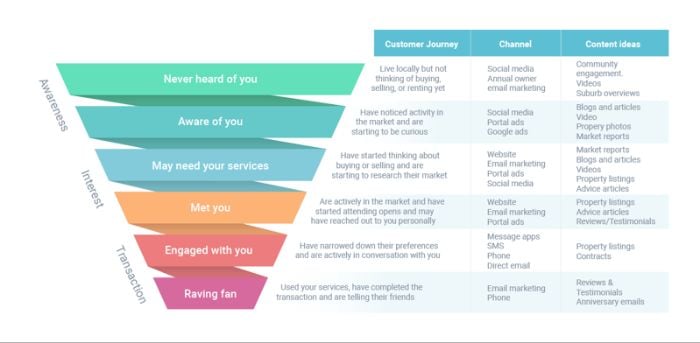 For realtors, SEO isn't a once-off project. While every industry has to adapt to trends, few sectors are as changeable as real estate, meaning keywords and content need to be revised and updated often. Agents must also look at their on-site and off-site SEO regularly and adjust.
Then there's the challenge of ranking for local and national keywords in real estate SEO. Typically, businesses focus on ranking for keywords relevant to their city or region.
However, since people searching for homes may start with a broader search before narrowing down their options, real estate agents must rank highly for both local and broader keywords.
In addition, real estate SEO must consider that people searching for homes often look for specific information, like:
home prices
school district data
commute times
crime rates
proximity to other cities
public transportation
medical care availability
social/cultural life
employment opportunities
For estate agents, that means focusing on local SEO. Let's discuss that now.
Real Estate and Local SEO
There's a proven way to get keen home buyers directly to your door.
Now don't get me wrong. On-page, off-page, and technical SEO are all critical to your digital marketing efforts.
However, by optimizing your website and online listings for relevant keywords, you can ensure that you appear in search results when potential clients are looking for a local agent.
It's not enough to just optimize your website, though.
There are several ranking signals (what search engines assess when determining where to rank your website in search results) that all contribute to your local real estate SEO strategy, like:
Google Business Profile listing
Link signals (backlinks)
Review signals (your online reviews)
On-page signals (domain authority, keywords, etc.)
Citation signals (mentions of your business on profiles)
Behavioral signals (consumer responses like click-throughs, checking reviews, and reading posts)
Personalization signals (based on search location)
Social signals (social media shares, likes, and visibility).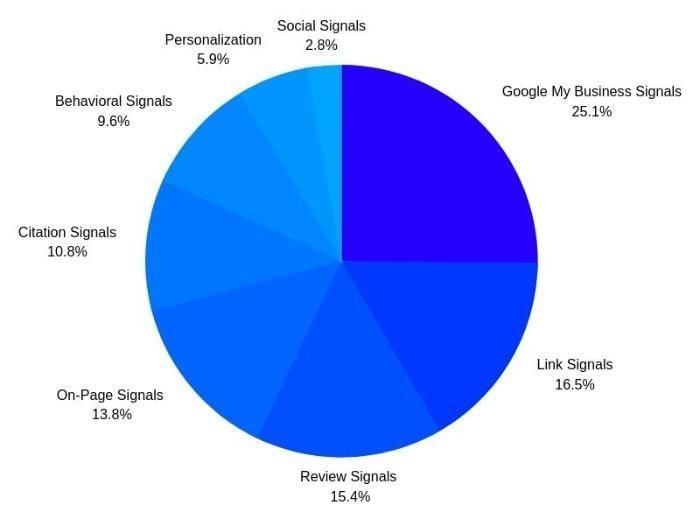 I've got some best practices for realtor SEO below, but read my definitive local SEO guide for a more thorough explanation.
Best Practices for Real Estate SEO
Real estate SEO is vital for any agent who wants to stand out. Here are some best practices to keep in mind:
1. Make sure your website is mobile-friendly. 72% percent of buyers use a tablet or mobile device during their search, so it's vital that visitors can view your websites on a small screen.
2. Use keyword-rich titles and descriptions. When potential homebuyers search online, they're likely to use keywords like 'homes for sale in [city]' or '[city] real estate listings. Ensure your website includes these keywords to improve your chances of appearing in the search results. You can get keyword ideas using tools like Ubersuggest.
3. Use high-quality images. Homebuyers want to see well-lit, clear photos of properties before they schedule a showing. Add alt text for additional SEO and accessibility. Include keywords, concise and descriptive language, and give context.
4. Include local keywords on your website to help potential buyers find you when searching for properties in your area.
5. Add your location to your web page titles and tags. This lets search engines understand your location and show your website to people searching for properties in that area.
6. Ask for reviews. Got satisfied clients? Then there's nothing wrong in boasting about it. If you've helped close a deal, invite your buyers to write a review. You can do this by sending a short email once the transaction is complete and politely requesting a testimonial.
7. Use social media. You need to embrace social media. It's a great way to show images, testimonials, and successful stories. According to research, Facebook, LinkedIn, and Instagram are real estate agents' favorite platforms.
Facebook is the most popular, as its demographic is the ideal target market for agents. Additionally, Facebook has a ton of business features, allowing agencies to book appointments, add reviews, and public listing updates.
LinkedIn also gets real estate agents' votes because it enables networking with others in the industry and displays their work history.
Instagram gets agents' votes because stylish home images are uber-popular on the site.
Successful real estate agents use social media to build their brands, vet their prospects, interact on forums, and respond to DMs. Househunters are turning to social media, too.
8. Go virtual. Take your prospects on a virtual tour so they can see every part of the property in detail while boosting your SEO by increasing web traffic.
Why Tools and Agencies Are Useful For Real Estate SEO
Do you ever wish you could get a bird's eye view of your competitor's keyword strategy at the click of a few buttons? Well, you can by using tools to assist with your real estate SEO:
SEO tools can help you in multiple areas by:
uncovering competitors' SEO approaches
finding keywords to increase visibility online
discovering converting keywords to build your brand and increase your profits
finding long tail keywords and keyword variations
tracking your results and ensuring you're on target to reach your goals
The right tools can also save you significant time and money if you don't have the budget to work with an agency. Here are some suggestions.
Ubersuggest for Real State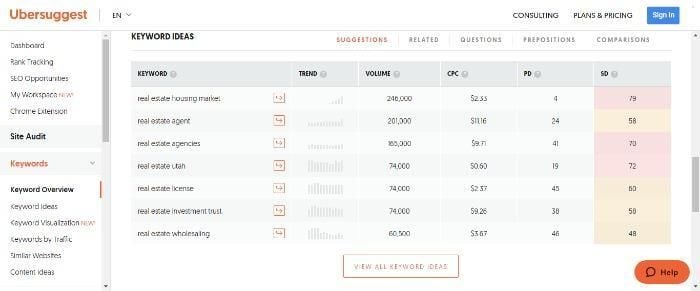 What if you're not an SEO expert? You don't need to be. Enter my product, Ubersuggest, a free tool that gets you started with SEO.
It generates hundreds of relevant keywords for your website. Simply enter a seed keyword, and Ubersuggest generates a list of related terms to target.
However, Ubersuggest doesn't stop there. It also provides valuable insights into each keyword, including search volume, CPC, content ideas, and competition level.
Moz Local for Real State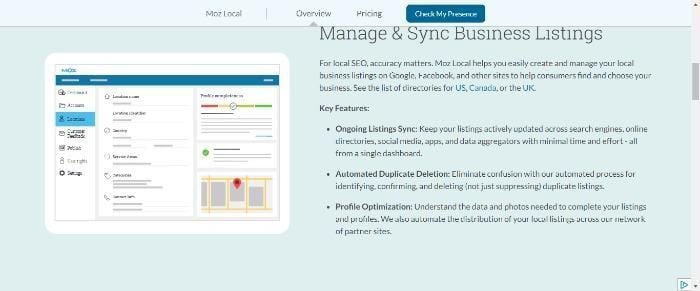 If you know your real estate SEO needs help but aren't sure where to start, Moz Local is a great launchpad.
Moz Local is a tool that helps you optimize your business listings for search engines. This includes checking your NAP (name, address, and phone number) is consistent across the web and claiming and managing your business listings on popular directories like Google Business Profile.
Semrush for Real State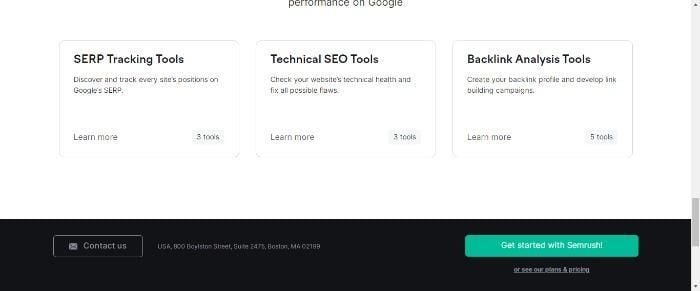 Semrush is a powerful SEO tool that can help you optimize your website for better search engine ranking. Features include:
On-page and local SEO
Competitor analysis
Content optimization
Keyword research
Google Business Profile for Real State
Google offers a free listing to display your name, address, opening times, and other essential information.
These listings give you online visibility, allow you to show photographs, and share reviews.
This is a critical tool for real estate businesses, as it allows them to control their online visibility and ensure potential customers can find them easily.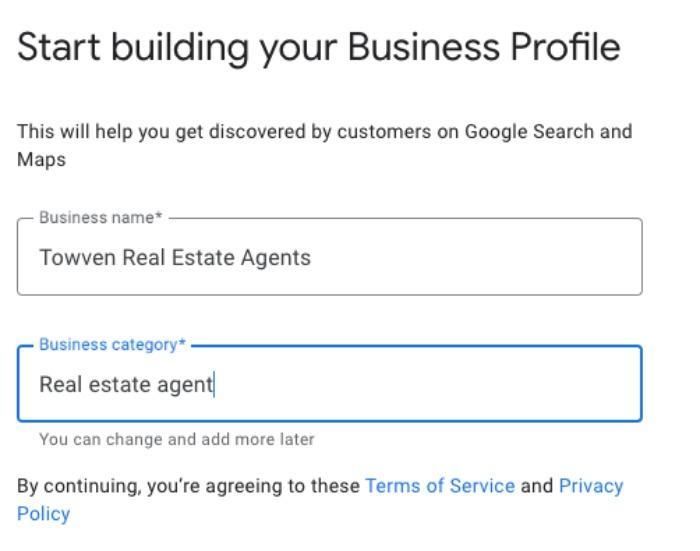 Although tools are highly beneficial, creating a successful real estate SEO strategy takes time, energy, and expertise.
If SEO seems like a momentous task and you're unsure where to start, working with a digital marketing agency can be a good choice. Agencies can:
Work contractually, meaning you don't need to recruit a full-time employee. Events out of your control, like the economy and your location, influence how busy you are, meaning it doesn't always make sense to employ someone. An agency gives you the flexibility you need.
Help you understand the most important metrics to track. 87 percent of realtors fail within five years. Tracking some of the most essential metrics, like time to close, closing rate, and cost per lead gives you a deeper insight into your business.
Free up the time you need to run your business while they focus on creating a successful plan. As a real estate worker, it's likely you have little spare time and often need to work evenings and weekends, leaving little or no time for developing a growth strategy.
Analyze the data and use what they learn to improve your campaigns and target new audiences. One of the biggest reasons realtors fail is because they don't hone in on a niche. An agency can help use the data to find a niche and create campaigns that are most likely to resonate with that audience.
Additionally, a digital marketing agency can provide a full suite of services, including content production, social media marketing, and targeting your ideal audience.
FAQs
How Can Local SEO Help My Real Estate Business?
Local SEO improves visibility, driving more targeted traffic to your website.
By optimizing your website for local search, you can improve your visibility in the search results pages, allowing you to reach more potential customers searching for properties in your area.
By targeting local keywords, you draw more traffic to your website, specifically from people searching for properties in your area, potentially turning leads into more conversions.
What is Local SEO?
Local SEO refers to optimizing your content and general site in order to get more traffic from appropriate local searches. It's an integral part of any small business marketing plan, especially for companies that rely on customers in a specific geographic area, like real estate agents. 
What SEO Best Practices Should Realtors Know?
To start, make sure that your website is mobile-friendly. More and more people are using their phones and tablets to search for information online, so it's important that house hunters can search on these devices. 
Secondly, focus on creating quality content. Your website should be full of informative articles, blog posts, and more that show potential clients that you know what you're talking about.
Finally, don't forget to use local keywords to get your content in front of your target audience.
Conclusion
SEO is essential to your real estate marketing plan. It's a highly effective way to get ahead of the competition and a proven method for attracting more local customers.
Following the tips and tricks outlined in this guide can improve your chances of ranking higher in search engine results pages and enhance your website's visibility in the search engines to gain more leads.
However, it's important to remember that results might not always happen overnight, so your real estate SEO strategy needs constant monitoring and reviewing until you get it right.
Do you use real estate SEO to get ahead in your business?