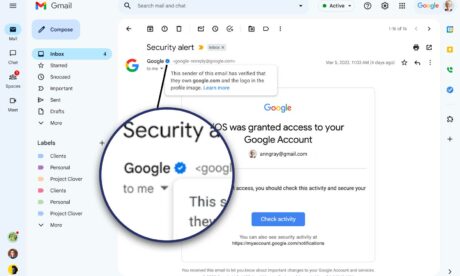 Verified checkmarks are no longer just for social media. On May 3, Google began displaying blue verification checkmarks for email senders that have BIMI and verified mark certificates (VMCs). Here's what they are and how your organization can get one…
Want to be sure your emails stand out inboxes full of spam, phishing, and noise? Google's new verified checkmarks can help your emails stand out and get read by the recipients. Here's what you need to know about the new verified checkmark in Gmail, and how to get a checkmark to display next to your emails.
Let's hash it out.
The post How to Get a Verified Blue Checkmark in Gmail appeared first on Hashed Out by The SSL Store™.